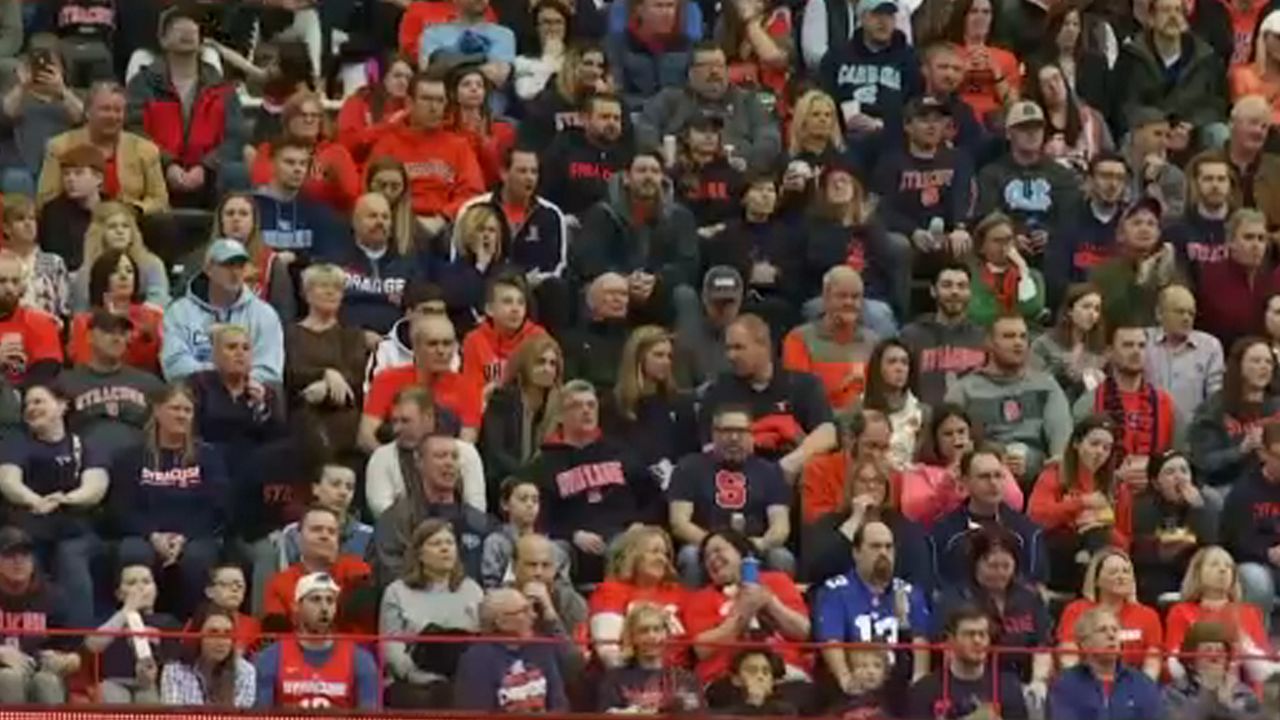 With two more home football games and the men's and women's basketball seasons to come, Syracuse athletics are changing some of the COVID-19 protocols to attend the games.
To enter the Dome, children under 12 will not need to provide proof of a negative COVID test to enter, although all people 12 and over will need to provide proof of vaccination or a test. negative at least 72 hours before arrival.
All participants from 5 years old must wear masks.
County manager Ryan McMahon said the changes made sense.
"These kids need to be masked and most of them will be vaccinated soon as well, so we're comfortable with that," he said. "We've had some big events there and our contact search didn't show any super-spreader events."
The League also encouraged fans attending home football matches to visit one of the five pre-match screening sites. Those who get a bracelet will get in faster.
Screening stations are located at Quad, Stadium / West Lot, Manley North Lot, Manley South Lot and Skytop Lot.
For basketball matches, the verification of vaccines and test results will take place at the entrance gates of the stadium. No pre-screen tent is available.
McMahon says like all things during the pandemic, procedures can always change.
"This is what professional sports are doing now, and there are certainly medical providers out there looking at that as well," McMahon said. "Like all COVID, we always reserve the right to pivot and change our mind."
For the first time since February 2020, fans will be able to see the League's basketball team in person! We're counting down here at the Dome. Make sure to check @ SPECNews1CNY for a preview! pic.twitter.com/mMVrXr3Zp1

– Kate Callaway (@KateCallawayTV) October 27, 2021