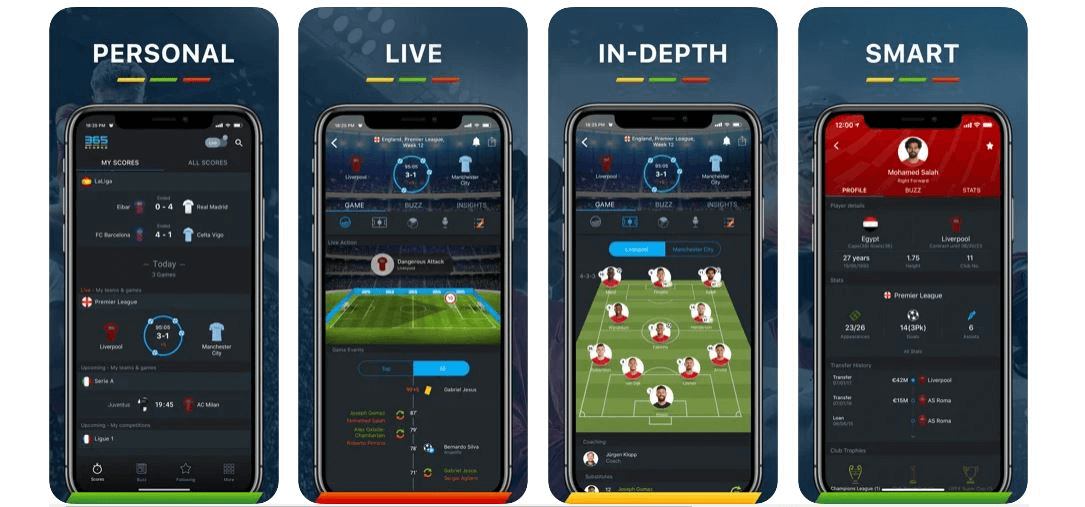 Every day, the popularity of applications is increasing, and the supremacy of the Play Store has also recently caught the attention of the general public. You are here because you have a well thought out layout or a new concept for a sports app. Sports apps are one of the most popular types of apps today due to the growing popularity of sports.
According to the statistical data, you are on the right track if you have an app concept or if you are planning to develop a bookmaker or other sports app, as states like Maryland will soon see the opening of platforms like BetMGM. To get your app listed on the Play Store and allowed, you need to understand and evaluate the current state of sports apps. This article provides you with the step-by-step guide you need to follow to get your application submitted and approved.
How to put your application on the Play Store?
When you publish an application on any store, you must pay attention to every detail to avoid errors and ensure safe downloading. here
Console for the Google Play Store
If you want to put your app on the Play Store, you'll need access to a developer dashboard. The Google Play Console is a form of back-end controller that allows developers to publish their apps to Android's Play Store. All control capabilities and features are included in the one-time price of $25 payable to developers. Once you get it, you will be asked to provide personal information, such as your location, name, etc., before submitting your application. It is likely that you have to wait at least 48 hours before it is automatically authorized.
Link Merchant and Developer Accounts
When launching a sports app, you will need a way to accept payments and facilitate the exchange of money. To do this, the application will need access to the merchant's account. To create one, simply sign in to your Google Console account, navigate to the Reports section, select Financial Reports, and then enter your personal information in the appropriate fields. Thus, you will be able to follow all of your transactions via the merchant account.
Creation of the application
To create a sports app, you need to follow the necessary steps:
· You can access the 'All apps' page by going to the menu.
· To begin the process of creating an application, choose the Create Application option.
· Make your selection from the drop-down menu.
· It's time to name the application.
· To create a list of application stores, click Create.
Application list
When you've completed your application, make a list of everything you need to do next.
Refer to them when compiling app details for submission to the Play Store, including a detailed and accurate description of the app. Your app's popularity will increase if you include the right keywords in your description.
Download bundles or APKs
To submit files such as Android APKs or app bundles to your application, you must first access the Release Management option and then choose the App Release item from the menu. You must choose one of the following four options:
Internal test
Close trial
Open Trial
· Production
Click Create Version when you've made your decision. The latest version is available on the production page.
Intensity score
If you don't rate your app, it will become "unrated", which could lead to its removal from the store. To do this, go to the menu, click on continue, fill in your email address, then confirm your email address. To rate your application, you will first need to complete a questionnaire, after which you will be given the option to "Save Questionnaire". After that you will need to calculate your final grade and then you will have the option to "Apply".
Make the app available for download
Perform the following steps after filling in all the required fields, checking them two or three times and being sure that they are correct:
· Navigate to "App Releases" in the sidebar menu.
· 'Manage Production' is at the top of the page.
· Click on "Change version".
· Select "Review" from the drop-down menu.
· Start a deployment by clicking on the "Start deployment in production" option.
Prerequisites for Approval
· Developer must submit sports for approval.
· To work properly, your app must follow all applicable national rules and guidelines.
· A casino or sports license is required in the region for the developer.
· Be limited by the restrictions of your gaming license.
· Verification of the age policy, if necessary.
· When downloaded from the App Store, the application must be free to use.
· Your sports app must not appear on the Play Store as a paid app.
· Appropriate application lists must be explicitly defined.
Summary
The Google Play Store has over 2.8 million apps and adds an average of 3739 new ones every day. Realize your sports app concept and submit it to play store according to approval standards.