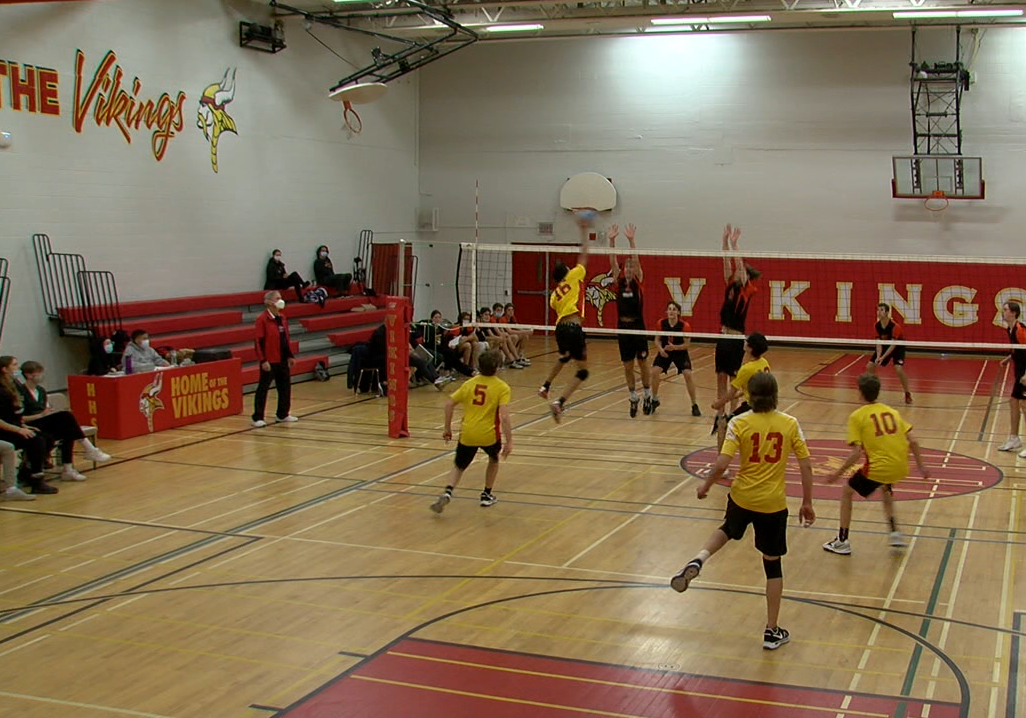 Thunder Bay school boards will allow two spectators per student-athlete.
THUNDER BAY – Starting Tuesday, November 16, family and friends will once again be able to attend high school indoor sporting events in person in Thunder Bay.
This is the day the playoff season begins.
"This is great news," said Dave Pineau, director of operations for Lakehead Public Schools and the Thunder Bay District Catholic School Board.
Pineau said boards of directors had been working on the plan for some time and hoped to implement it sooner.
"At the start of the season, the goal was to involve and activate the students. We really wanted to take a close look before opening… to make sure we were safe.
He noted that in some Ontario communities, spikes in COVID-19 cases have caused councils to suspend plans to allow spectators.
Protocols related to COVID-19 will be in place, including a requirement for medical grade face masks, in accordance with Department of Education guidelines.
Participation is limited to two spectators for each student athlete, with priority given to parents and guardians.
The security guards will receive the names of the student-athletes to manage the presence of family members.
The remaining places will be open to the public on a first come, first served basis.
"When someone comes to the door, they'll indicate who they're attached to and we'll have two spots per player. Beyond that, they'll be on the general public list," Pineau said.
The remaining places will be open to the public on a first come, first served basis, depending on the size of the facility.
All participants must complete and pass Ontario's COVID-19 school and child care program screening and show proof of full vaccination at the door.
Medical masks should be worn over the mouth and nose at all times, and family groups should sit together and move away from others.
Signs advise spectators to be at the venue no later than 30 minutes before match time and be prepared to provide contact tracing information upon arrival.
"We are delighted to welcome families again. Hope everyone is as excited as we are, "said Pineau.
"We are aiming for a good season in the playoffs.
School communities can visit the SSAA website for information about the event.