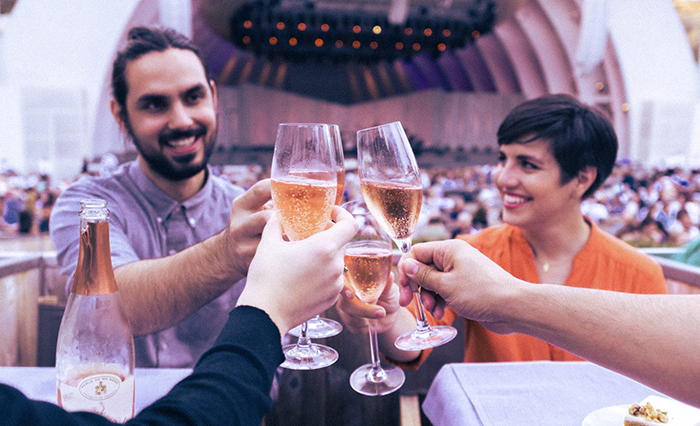 Sodexo Group recently launched Sodexo live!a new global brand dedicated to the hotel space. Designed to unify and leverage the company's extensive expertise in the sports, events and hospitality industry, the new identity reaffirms the company's commitment to being a market leader in a space on the verge of rebounding, according to Sodexo Live! officials.
"We are delighted to unveil Sodexo Live! for meeting planners, trade show organizers and the space as a whole," said Steve Pangburn, CEO of Sodexo Live! North America. "Participants in the meetings and events industry can expect an ongoing commitment to excellence and world-class food and beverage from us. We have global resources but a local focus and a huge range of services outside of F&B to offer, [including] venue marketing and sales, design consulting, energy management, concierge services, etc.
The brand reinvention comes as people show a strong desire for face-to-face contact, as confirmed by a September 2021 studyproduced by Harris Interactive for Sodexo Live! in the United States, United Kingdom, France and Spain, which reported that 80% of respondents felt comfortable attending sporting, cultural or professional events again.
In order to fully accelerate in this high-potential market with the return of face-to-face events, the new Sodexo Live! brand will be based on three fundamental pillars, in particular:
1. A regional strategy to increase its global presence by consolidating its first three markets, North America, France and the United Kingdom, and by accelerating its growth in Spain and Asia-Pacific.
2. A sharp focus on priority business segments by continuing to deploy its expertise in major venues and events: stadiums and arenas, convention and congress centers, major international events, cultural destinations and more than 170 airport lounges.
3. A portfolio of personalized servicesincluding F&B expertise, helping clients discover new revenue streams, maximize venue budgets and operations, retain event planners, optimize sales and marketing efforts, and connect with attendees through smarter merchandising, ticketing and hospitality designs.
Formerly known as Centerplate in the more than 30 North American conference and convention centers it serves, Sodexo Live! will now offer expanded services for events beyond food and beverage, including ticketing, merchandising, contactless technology and marketing, sales and venue cleaning. Meanwhile, the Centerplate name will be retained as a dining option only for North American sites, according to Sodexo Live! officials.
"[The new Sodexo Live! brand] is intended to mark a clear investment in providing services beyond food and beverage and helps us expand our capabilities for customers," Pangburn said. "With over 400 global locations, we offer a global and local approach that helps client partners think globally and attracts a more international traveler base."
He continued, "Whether it's in a city like Nashville, Denver, New Orleans, or Chicago, we'll take advantage of areas where we already have multiple locations and show how they can connect more deeply with the local food scene and with the global community at large. large.. For meeting and event planners, we're the same people behind the scenes and with a new brand identity. And we are now better equipped to leverage our global network of expertise to better drive revenue growth. »
In addition, Sodexo Live's portfolio includes activities dedicated to specific areas of expertise, such as meetings, conferences and conventions. For example, Sodexo acquired Centerplate in 2018 to expand its presence in North America, and since then the two entities have partnered to generate strong market growth.
Like its parent company, Sodexo Live! is committed to social and environmental progress, supports its clients in promoting the environment and serving their communities by asserting itself as a local economic engine, by leading a committed approach to diversity and inclusion and by developing more responsible solutions for sites and events that respect the environment.
Sodexo offers its clients an integrated offer resulting from more than 50 years of experience, from catering, reception, maintenance and cleaning to the management of facilities and equipment; from services and programs promoting employee engagement to solutions that simplify and optimize their mobility and the management of their expenses, as well as home assistance, crèches and concierge services.
Founded in Marseille in 1966 by Pierre Bellon, Sodexo, based in Paris, is present in 64 countries and serves 100 million consumers daily through its on-site services, its benefits and rewards services and its personal and home services. Its North American headquarters is located in Gaithersburg, Maryland.
"Sodexo live! is the affirmation of a new ambition, because we bring together our expertise related to sport, events and hospitality under a unified global brand," explains Nathalie Bellon-Szabo, CEO Worldwide of Sodexo Live! "With this launch, we reaffirm to our clients that we are the preferred partner to face the future and that we firmly believe in our 40,000 employees worldwide to offer them world-class, creative and value-creating services."
Don't miss any event news: Subscribe to our weekly e-newsletter HERE and engage with us on Twitter, Facebook, LinkedIn and instagram!