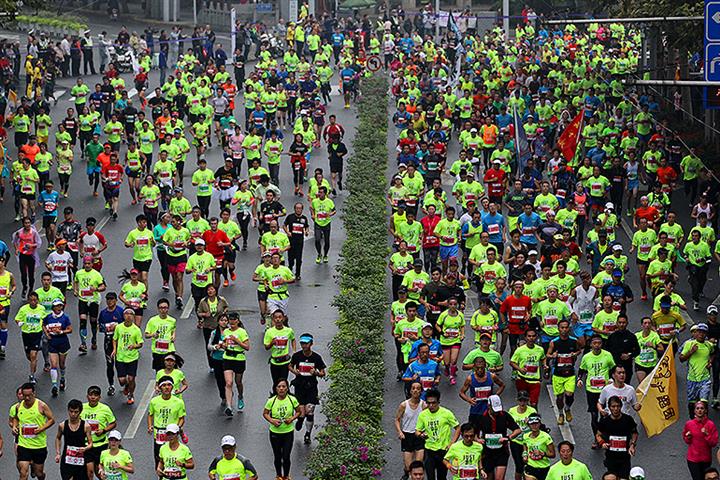 (Yicai Global) July 8 – Following the near total wipeout of the sporting calendar in the first half of this year, Shanghai aims to host around 70 international and domestic sporting events over the remainder of 2022.
Most of the city's sporting events have been postponed or canceled in the first six months due to the Covid-19 outbreaks, Xu Bin, head of the city's sports bureau, said today in an interview with a Shanghai broadcaster.
Most of the events planned for the second half of the year will be online, while some international competitions will mainly involve domestic participants or foreign players who have stayed in China and meet all the requirements of the country's Covid-19 policies. .
For example, the Shanghai Cup Chess Masters Open will be held at the end of September, the Shanghai Rowing Open in October and the Shanghai International Marathon at the end of November.
The city has made great efforts to resume sports events offline, Xu said, adding that two international sports organizations have announced that they will upgrade or hold high-level events in their respective fields in the eastern metropolis. east of China.
The International Skating Union has passed a resolution to hold the 2024 Four Continents Figure Skating Championships in Shanghai from January 29 to February 4, 2024.
The Rolex Shanghai Masters, an elite men's tennis tournament, will be modernized next year. It will be extended from one week to 12 days, with more prize money.
Publisher: Pierre Thomas