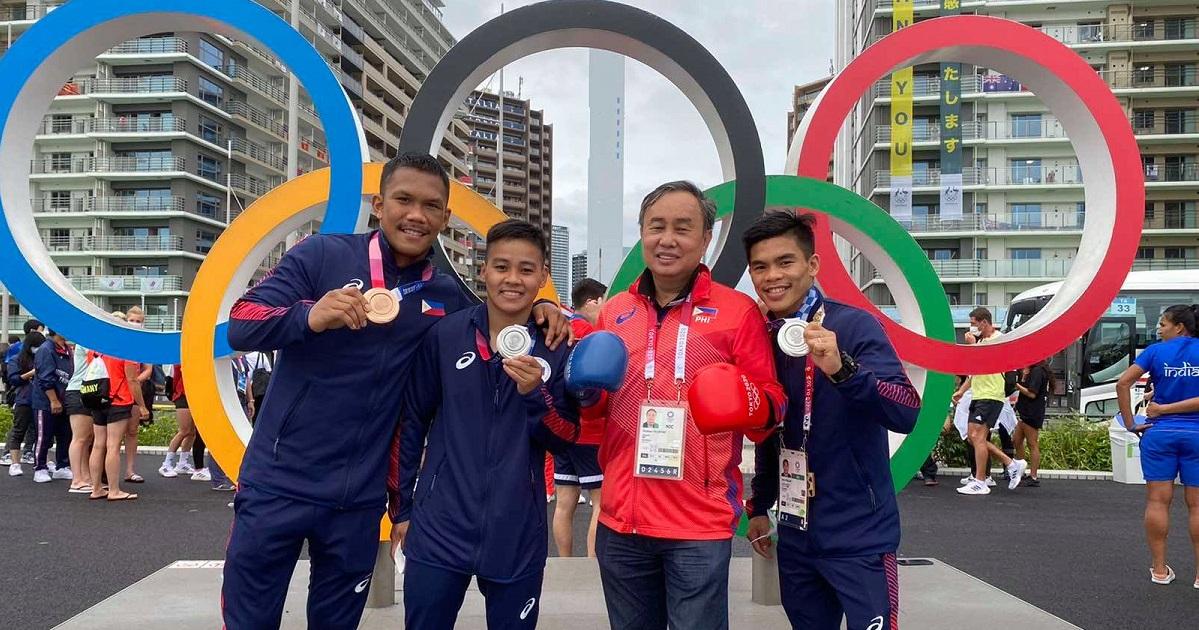 The Philippine Olympic Committee (POC) is pushing for funding for four major international sporting events next year under the General Appropriation Act (GAA) of 2022.
In a statement on Wednesday, POC Chairman Abraham "Bambol" Tolentino said the House and Senate had pledged to include funding for the Beijing Winter Olympics (February 4-20), the Asian Games Thailand Martial Arts and Martial Arts Games (March 10-20), Huangzhou Asian Games (September 10-25) and Shantou Youth Asian Games (December 20-28).
"Speaker of the House Lord Velasco and Speaker of the Senate Vicente Sotto III have ensured budget inclusion for four major international competitions next year," Tolentino said.
"This after the Ministry of Budget and Management did not award a single centavo to the Philippine Sports Commission [PSC] budget for these big events.
Tolentino, also the head of cycling, added that the CEP will now determine the composition of the delegation for each major event to determine the necessary budget.
"Budget hearings are approaching, so we have to be firm," Tolentino said. "Philippine sport must be steadfast as we must maintain the momentum of our successful campaign at the Tokyo Olympics."
On Tuesday, the POC already announced that it will send a delegation of 160 people to AIMAG 2021 where the Philippines will participate in 21 of the 31 sports.
In the 2018 Asian Games, the Philippines won four gold medals as well as two silver and 15 bronze plums.
Meanwhile, figure skaters Edrian Celestino and Sofia Frank will battle for a spot in Beijing as part of an Olympic qualification in Germany later this month.
The Asian Youth Games were last held in 2013 in China, where the Philippines won five medals.
—Bea Micaller / MGP, GMA News