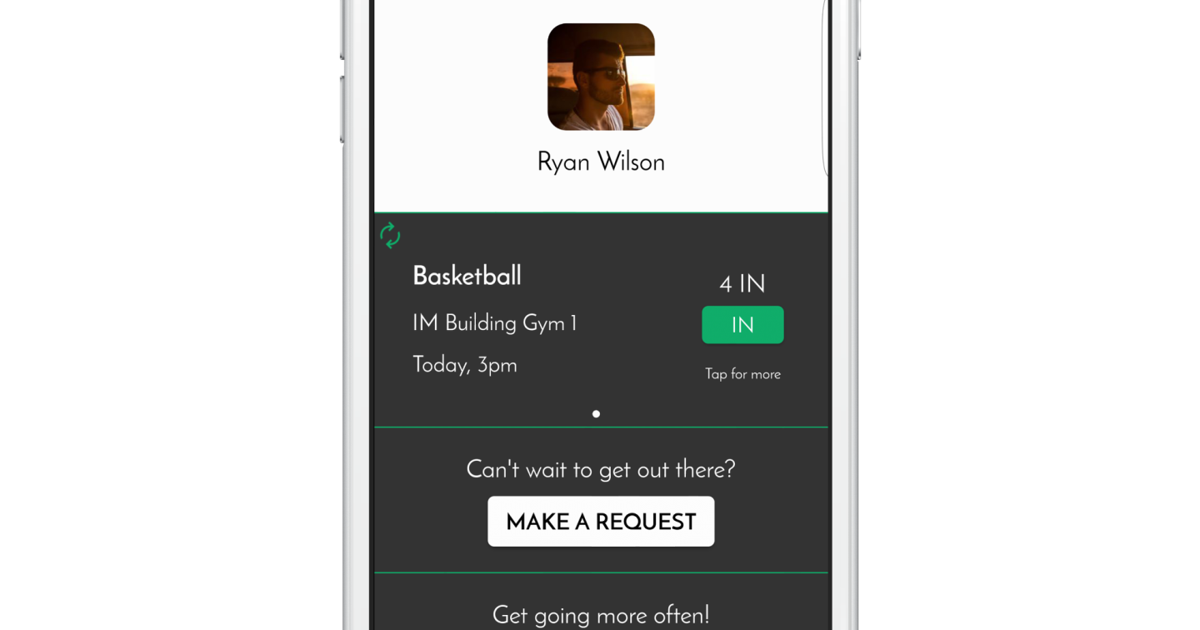 Three Penn State students have created a pick-up sports app that could make aimless texting friends looking for a pick-up game a thing of the past.
Farabi Sameer (junior aerospace engineer) said the idea for First Pick — an app Sameer, Dilanka Dharmasena and Patrick O'Connor created this spring to organize sports matches on campus — came to them when they were trying to play football in the rain last year.
"You can play football in the rain, but do you really want to walk two miles in the rain only to find no one else showed up?" Samir said.
He wanted a way that he could make a game and anyone could tell he was from a smartphone.
The app, which allows users to create games on different terrains and click "in" if they want to attend, went live in mid-July.
Sameer pitched his idea to his Entrepreneurial Mindset (MGMT 215) class instructor, Richard Weyer. He approached Weyer after the first class and asked for advice on how to start the project.
"[Weyer] pretty much helped me with the business side ever since," Sameer said.
Sameer met Dharmasena (second year computer science student) through a mutual friend in October 2015, and they started conceiving the app design. Sameer and Dharmasena realized they might need more help with the project, so Dharmasena invited O'Connor (a sophomore in computer science) to join the team in the winter of 2016.
All three received help from Penn State through the Summer Founders program. According to its website, the program aims for students to commit full-time to working on a business or product idea over the summer without doing an internship.
The program gives six companies funding of $10,000 each to work on their project for a 10-week period from late May to early August, Sameer said.
"We were one of six recipients out of 60 groups that applied," Sameer said.
The app's simple interface – which is still being tested and fine-tuned – has already attracted more than 300 users, Dharmasena said. One such user, Christian Pozotrigo (Junior Energy Engineer), said the app takes all the guesswork out of finding games.
With this app, Pozotrigo said he knows exactly when people are getting together, rather than just going to the fields and hoping there's a pick-up game to join.
"Before we had this app, I didn't know where there was a game to see if the grass was booked by other people, but with First Pick, it's now solved," said Jianyi Li (graduate student in mechanical engineering). "It works every time."
Sameer said the only type of publicity they did for the app was going to the fields and asking people to try it.
"Word of mouth has been really successful so far," Dharmasena said.
Now that the fall semester has begun, Sameer said he eventually wants to create targeted Facebook advertising or distribute flyers.
Dharmasena hopes to have as many people as possible using the app on campus by the end of the school year and perhaps even partner with off-campus organizations. "You can pretty much use [First Pick] anywhere," Sameer said.
The trio hope to expand to other college campuses in the future.