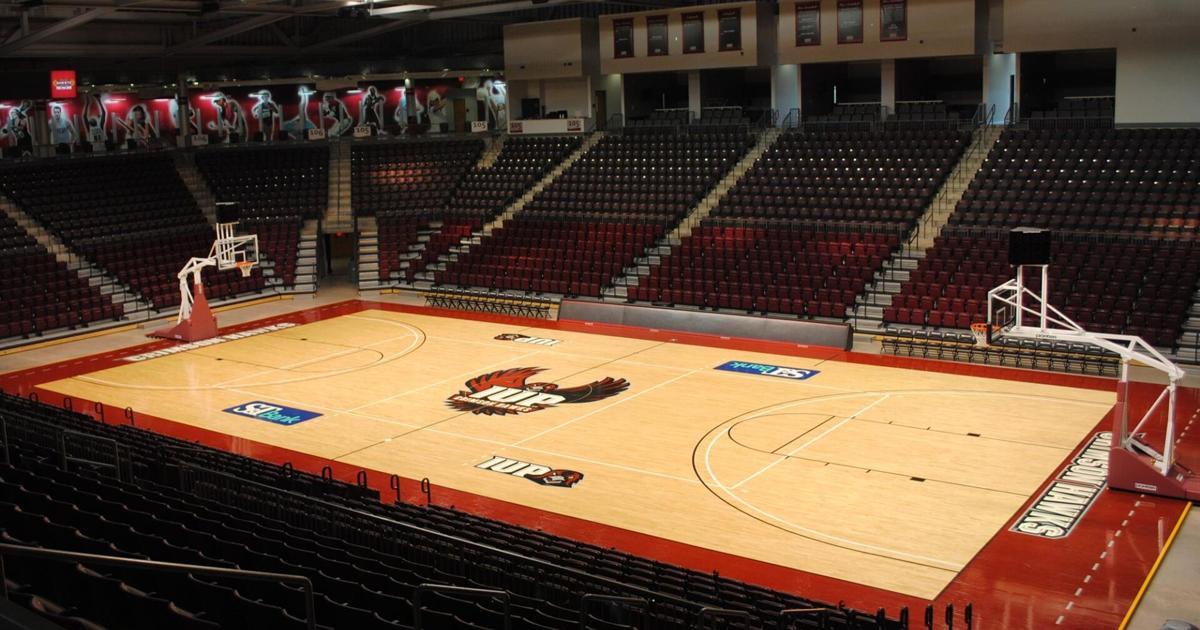 IUP management made an announcement on Tuesday afternoon regarding a change to the spectator policy for IUP indoor sporting events.
Fans will not be allowed to attend indoor sporting events at the Kovalchick and Athletic Complex (KCAC) for the next two weeks.
University students received an email from the Student Affairs Division which said the following,
"In continued efforts to protect the health and safety of our community in light of concerns over COVID-19 cases, no spectators will be permitted at IUP indoor sporting events from February 1 through February 13."
The decision follows a spike in COVID-19 cases on campus and in the surrounding Indiana Borough community.
As recently as last Friday, the IUP informed students and faculty that 88 students had tested positive for COVID-19 as of January 21.st to January 27and in their weekly case tracking email update.
The spectator policy change is effective immediately and does not affect essential employees and students involved in gaming operations and media broadcasts.
Students' lack of compliance with the mask mandate at indoor sporting events was also cited as the reason for the university's decision.
"This action also reflects our concern over the lack of spectator compliance with our masking mandate at indoor sporting events."
All scheduled sporting events will go ahead as scheduled, just with empty seats.
All tickets purchased in advance will remain valid for use in future matches if/or when the break is lifted.
Fans are encouraged to continue supporting their teams by checking out the online streaming service provided by the IUP Communication Media Department.
Also, an important note, non-sporting events at KCAC will not be affected by this policy change.
For example, the Winter Warm-Up event will still take place this Friday and attendees are encouraged to attend.
Although the university recognizes that this decision may be unpopular with students, it believes it is the right one.
"It's not an easy decision to make, but based on the information we know, this action is in the best interest of the health and safety of our community."
Students express mixed reactions to the announcement.
One student agreed with the University's decision.
"I believe this action is necessary due to non-compliance with the IUP's mask policy," said Stoker Wieczorek (junior, communications media). "It's a shame that people like me, who follow these protocols, have to deal with these prolonged consequences."
Another student disagreed with the change to the spectator policy.
"I think it's good to be cautious, but I think in general the University is treating the situation more as a threat than it actually is," said Anthony Bartash (junior, psychology) .
The Crimson Hawk men's and women's basketball teams will have to find a way to win despite the absence of their loyal fans in the stands.
There is less than a month left in regular season play. Currently, the policy change is set to expire on February 14.and.