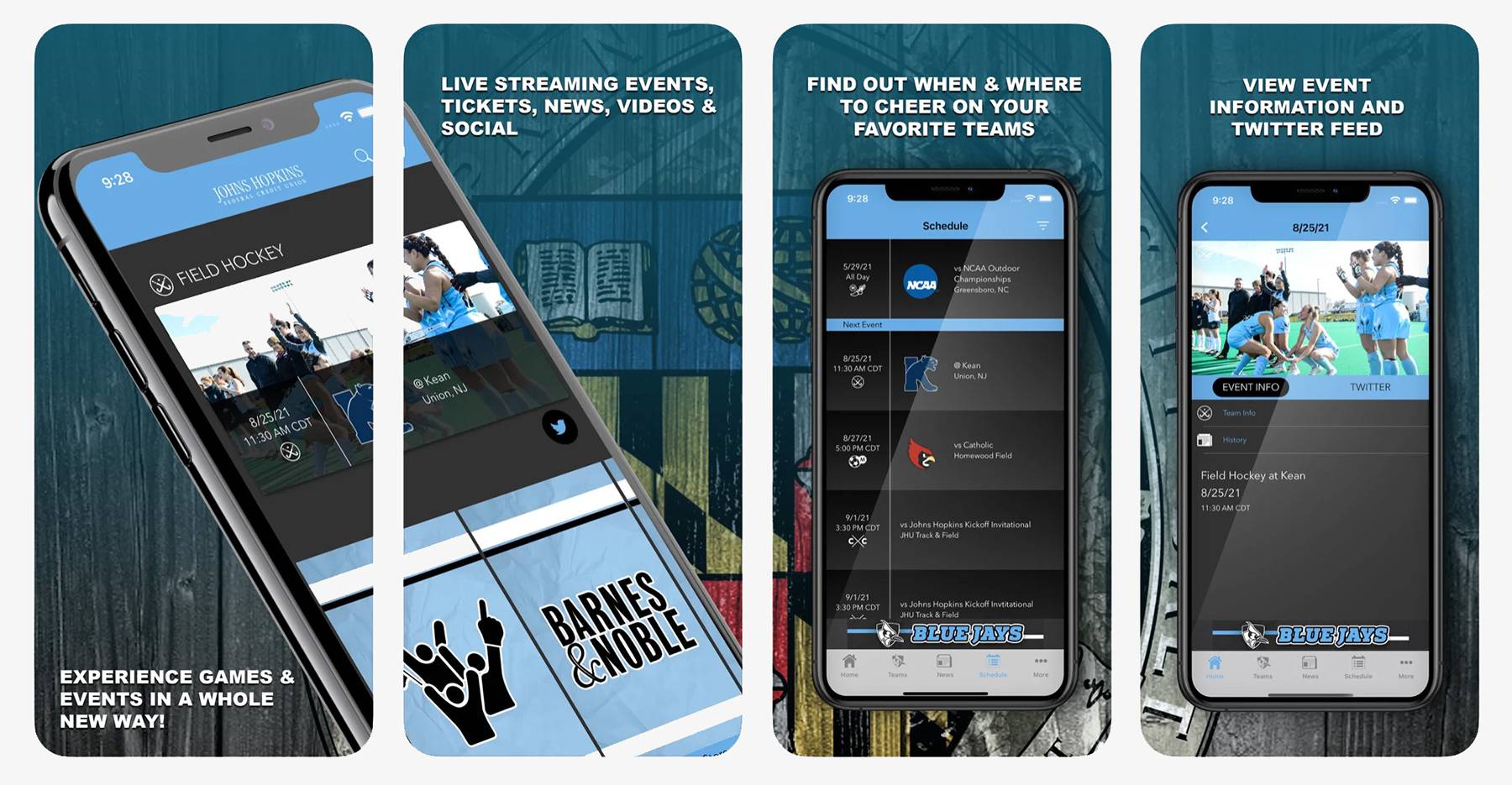 Johns Hopkins Athletics recently launched a new mobile app for Blue Jays fans, giving users access to live scores updates, breaking news, live game audio and more.
The app, launched in partnership with From Now On, will provide users with access to fully integrated calendar and list pages for their favorite Hopkins teams. It will also feature promotions and giveaways, including "Trivia Tuesday," which launches later this fall. Additionally, users will have access to a variety of promotional offers from some of Hopkins' local sponsors, giving fans exclusive access to discounts and other offers.
"We are thrilled to provide our students, alumni and fans with a unique mobile experience never before offered by Hopkins Athletics," said Jake Lee, Director of Marketing and Corporate Sponsorship. "This brand new app will allow us to interact with users in a unique way, giving them a better way to stay in touch with all things Hopkins Sports."
Students, alumni, and fans are encouraged to download the app by searching for "Hopkins Sports" in the Apple store or Google Play. Fans who had the old Hopkins Sports app will need to remove this version and download the new one.
Blue Jays fans are encouraged to enable push notifications in order to receive live score updates, news and exclusive offers through the app.