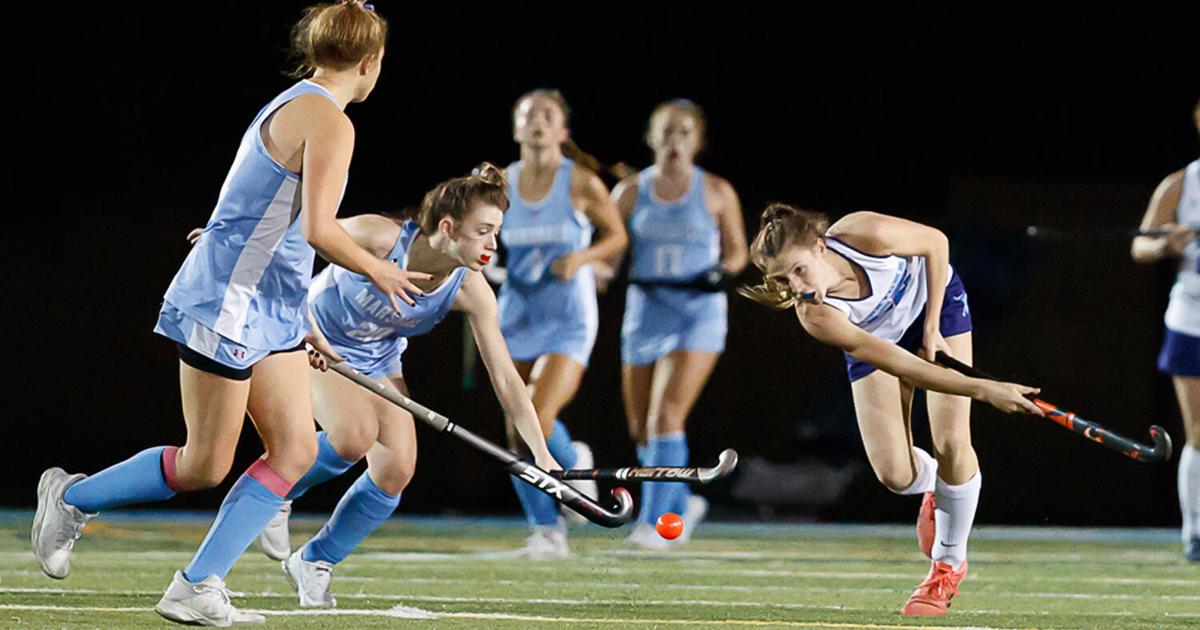 Remember not too long ago when high school girls' field hockey games took about an hour or a little longer to play? Add overtime, maybe 90 minutes, on top.
No more, unfortunately.
Recent game changes have added extra time to each varsity competition. They can now last around two hours, depending on the length of any overtime.
Previously, games were two regular 30-minute halves, with one five-minute halftime. This has changed recently. Matches now last four 15-minute quarters, with three-minute breaks between each. With the game stopping and starting and going back and forth around those breaks, two more three-minute breaks add up, so matches get much longer.
If a game is tied after settlement, there may be two 15-minute overtime periods, if neither team scores, with a short break in between. In addition, each overtime includes approximately a minute or more when the clock stops for teams to change sides of the field.
After these OTs, if necessary, more time is needed for the decisive penalty stroke session. All of this represents a lot of extra time and games that have become too long.
It's no surprise, really. Overtime is consistent with the theme of all sports these days. Contests and events all last longer, as no serious steps are taken to shorten the action.
Another example is girls' softball in high school. The games went fast and lasted about an hour. Now there's a lot more drag time, so games consistently last a two-hour range. Ditto for baseball in high school.
Additional innings haven't been added to either game, at least for now. The big change is that hitters are allowed to come out of the batter's box after each pitch, and pitchers take way too long to pitch the next pitch.
It should all come to an end.