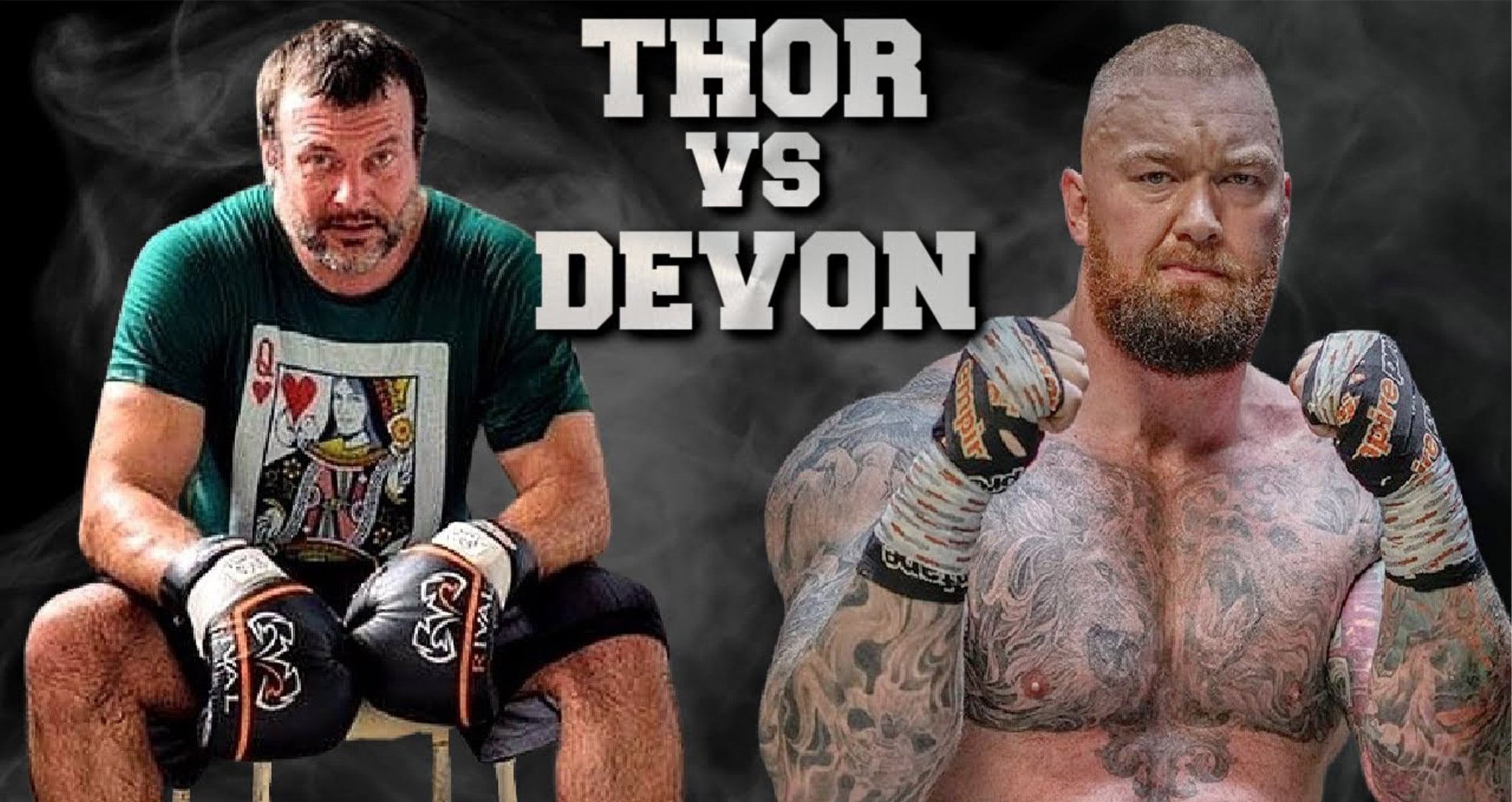 The Core Sports website is suffering from blackouts apparently due to the popularity of the Thor Bjornsson boxing match against Devon Larratt.
We are only a few hours away from the highly anticipated Hafthor Bjornsson vs. Devon Larratt boxing match. And it looks like users who bought the PPV can't see the stream – at least, not on the official Core Sports site. Core Sports website crashed for many users – citing a database error.
What originally started as a mega Hafthor fight against Eddie Hall of strong men turned boxers – the first event suffered a few setbacks and a few roster changes. Much of this was due to the fact that Eddie Hall was suffering from an injury and had to drop out of the game. With the strongman match postponed for now, Bjornsson has agreed to face Devon Larratt. The title fight is scheduled for today at 4 p.m. EST.
But it seems that those who wish to fight Hafhtor Bjornsson now face another hurdle – as the official live streaming site is currently suffering from outage issues. As of this writing, no official statement has been made by Core Sports. It seems the overwhelming popularity of the fight caused the website to crash.

Technically, the PPV event has already started – with more fights on the map leading up to Hafhtor Bjornsson's headlining match against Devon Larratt. Just a few hours away, fans are hoping the issue will be resolved in time.
In Core Sports' latest Instagram promotional post, many fans inundated comments that they couldn't watch the feed or even load the website without an error message:
Hafthor Bjornsson vs. Devon Larratt: the story so far
Prior to the fight, Thor Bjornsson has been working on his boxing skills steadily for over a year and a half now and has made great strides. The skills he was able to develop have been truly impressive and show that he has more than enough talent to perform well against professional boxers. His weight loss and transformational shredding has also garnered a lot of attention in the world of strongmen and boxing.
Devon Larratt, meanwhile, has little to no boxing experience. The arm wrestling champion recently admitted he was a terrible boxer ahead of his match against Thor Bjornsson. While arm wrestlers are known for their immense strength, you need more than just power to be a successful boxer. Devon Larratt certainly has an uphill battle ahead of him.
This kind of website overload isn't necessarily a new story in the history of popular streaming events. HBO's hugely popular Game Of Thrones series suffered website and streaming outages often during the series' finals and premieres, due to the show's overwhelming popularity.
Unlike Game Of Thrones, however, this is a PPV event with fans paying specifically for this singular stream. As a live sporting event – this kind of breakdown is painfully frustrating for those looking to see the fight live – and those looking to get their money's worth.
Some fans have said that the Core Sports app performed better when connecting to the stream. If you're ready to watch and having trouble logging into the website, try visiting app.coresports.tv and log in with your account. Generation Iron has not confirmed that this technique works – but it can be useful for those worried about missing the headlining event.
This story is still in development – so stay tuned to Generation Iron Fitness Network for more updates and results for the match as they become available!