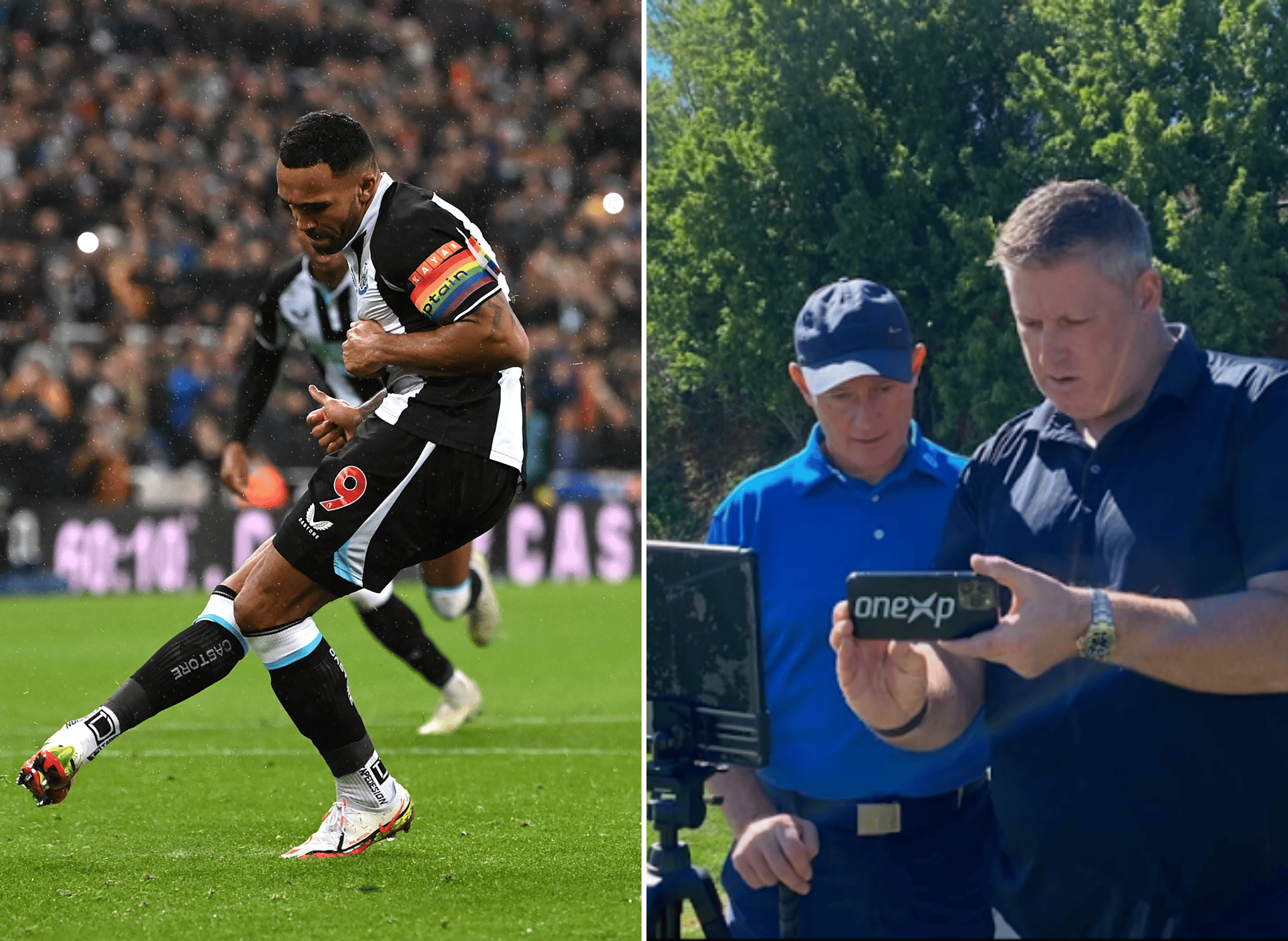 Gosforth-based golf pro champions new app for pros and sport fanatics
A Geordie golf professional at the center of a cutting-edge social and professional sports app has explained how he hopes teams such as Newcastle United can make the most of his services.
Steve Bainbridge has been an elite golf professional and coach for over 34 years.
The Gosforth-born golfer runs two academies in the area at the Northumberland Golf Club and the Golf Hub, as well as much further afield.
Steve said: "I've been a golf pro for 35 years now.
"I turned pro right out of school at 16 and worked with tour players for about 14 years.
"Once I was done doing my time on the tour, I looked to start golf academies.
"We started in London and then expanded to Portugal, where I moved in 2016 to set this one up before returning in 2019."
He had gone from one-on-one coaching to working with groups of people who planted the seed of the app, called oneXp, in Steve's head.
He explained: "The hardest thing for me was, after coaching for eight straight hours, coming home and doing another two hours of client communication and watching the swings and analyzing them – i was spending so much extra time working and not with my family and not even giving the best service.
"The concept came from wanting to make my life and my staff's life easier but, fundamentally, to better communicate with customers and give them a better experience."
The app is already up and running, but has a long way to go with Steve launching it as a social platform in May.
A photo of the technical side of the application in action
He said: "At the moment we are very much a coach and a client, but the concept is basically to become an adult sports Facebook.
"I'm 51, I'm crazy about sports and I hate Facebook. Sport is my life, my job, my interest, I watch it, I play it and I'm at St. James' Park all the time.
"I want a platform that's relevant to me and that's what we're trying to build.
"Video is still available, but you can talk to friends and do everything Facebook does too."
Steve is a huge sports fan and has big plans for the app's growth
For those who want to dabble in the technical side of the app, Steve, who supports Magpies, gave an overview of what clubs such as Newcastle United could use it for.
He said: "If we take a penalty taker, Callum Wilson for example.
"Callum is going to take a penalty and in training you would have a camera behind him and a camera in front of him.
"When he was practicing taking them, you would press a button on your watch to record and stop recording, and then those two streams would show up on the same screen.
The app could help professionals such as Callum Wilson (Image: Getty Images)
"If you hit the sync button, they go live and sync together. It almost creates a 3D view.
"The real reason we incorporated heart rate is to allow coaches to monitor technique under pressure.
"Let's say he's training with Dubravka tomorrow before the weekend game and his heart rate is 95 bpm.
"Then the coach on the side will film him taking a penalty against Liverpool on Saturday, and the heartbeat will go… it's 170 bpm.
"From their data analytics platform, they can pull that out and start monitoring anxiety and pressure."