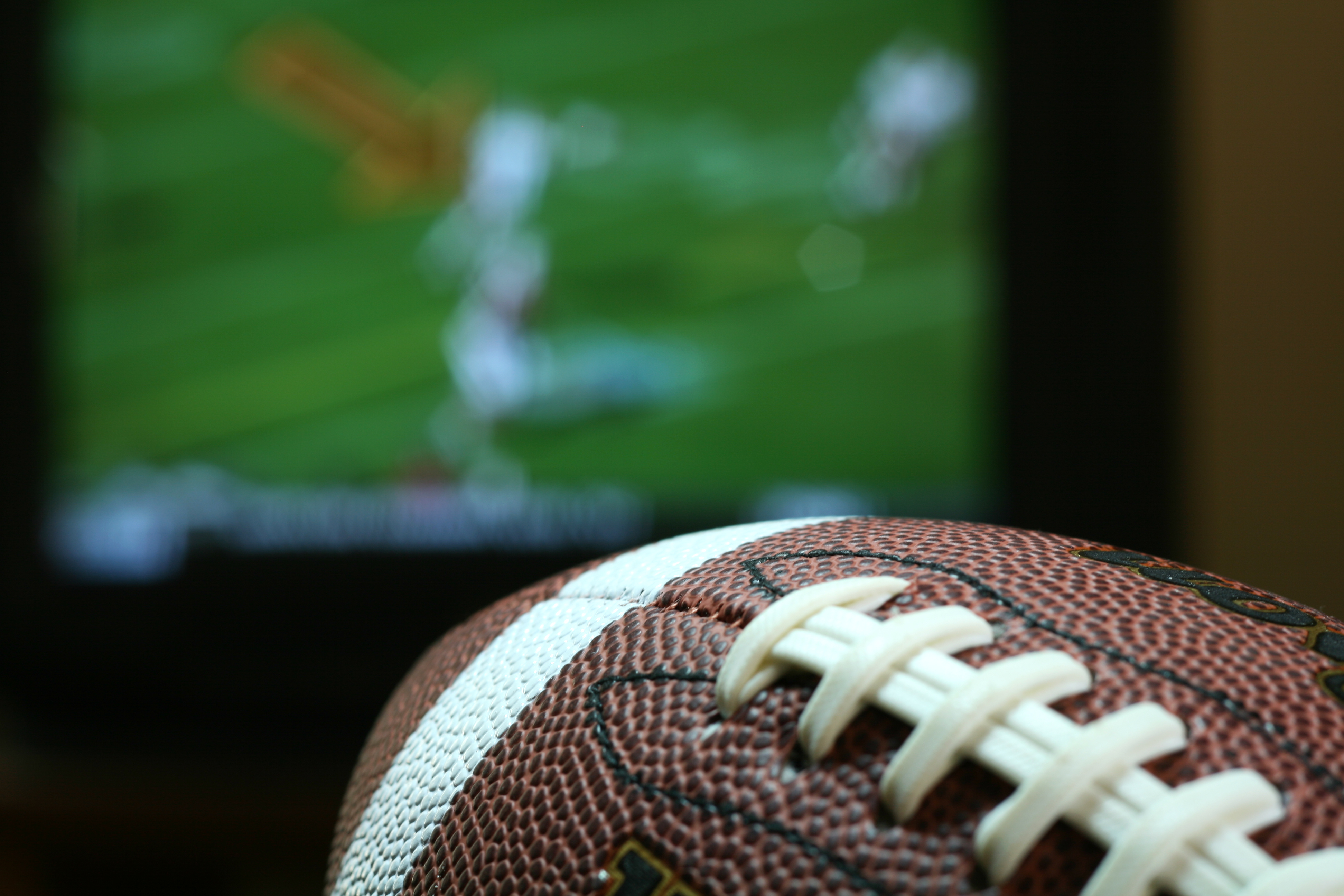 The football season kicks off September 6, and unless you're a season ticket holder you'll want to know how to get the best viewing experience outside of the stadium. Whether you're on the couch, playing with your kids, or running an errand, we've got some tips to make the most of your viewing experience.
Couchgating Central
It's just become easier than ever to upgrade your home theater and become the destination of choice for all your fan friends, according to Steve Koenig, vice president of research for the Consumer Technology Association. Start by upgrading your TV to a 4K display, which is four times the resolution of HD displays. "The premium 4k high dynamic range television, or HDR, will likely be well under $ 1,000 in a size of 55," he says. "Add room-filling sound for $ 300 to $ 500 with the enhanced audio quality of a soundbar," he suggests. Many TV manufacturers offer a TV and soundbar combo that is designed to snap together. For deeper roars and thuds, you can choose a soundbar that comes with a subwoofer, which enhances low tones.
Enough bandwidth for a party?
Imagine this: it's Sunday and the pre-game is being played on your big screen. Your teenager is playing Fortnite with ongoing commentary with her friends, your daughter is streaming on youtube and video chatting with her best friend, you recheck the blue cheese dip recipe online, your spouse is watching a different game on a phone mobile with Yahoo Sports, and your dozens of friends receive updates on their Yahoo Fantasy rankings while also using your WiFi to set up a friendly debate on player stats.
Whatever the details of your home, exhausting your internet connection can compromise the quality of your viewing or create lags. You need a strong signal if you want to enjoy every minute of the game. The solution is simple: just choose the Fios plan that meets your needs. You can get it all up to Gigabit Fios connection with speeds up to 940/880 Mbps.
"We provide Gigabit connection service to almost all of our customers, which is over 90% of our market," said John R Schommer, director of broadband product development at Verizon. "With the Fios Quantum Gateway router, we can stream up to 100 devices simultaneously," he says. "Our network was built with fiber optic right into the house, so it can handle all the crazy amounts of streaming you could possibly need. "
Boost your signal
If you have a strong signal and are still having issues, your TV may be too far from the router. Or it could be that your walls are too strong for the signal to pass through them. There is also a simple solution to these problems. A repeater is a device that helps get your signal to where you need it. The Fios Network Extender uses a coaxial cable to connect to the signal, says Schommer. Many homes are already wired to have a cable near the TV, making it easy to add an extension cord.