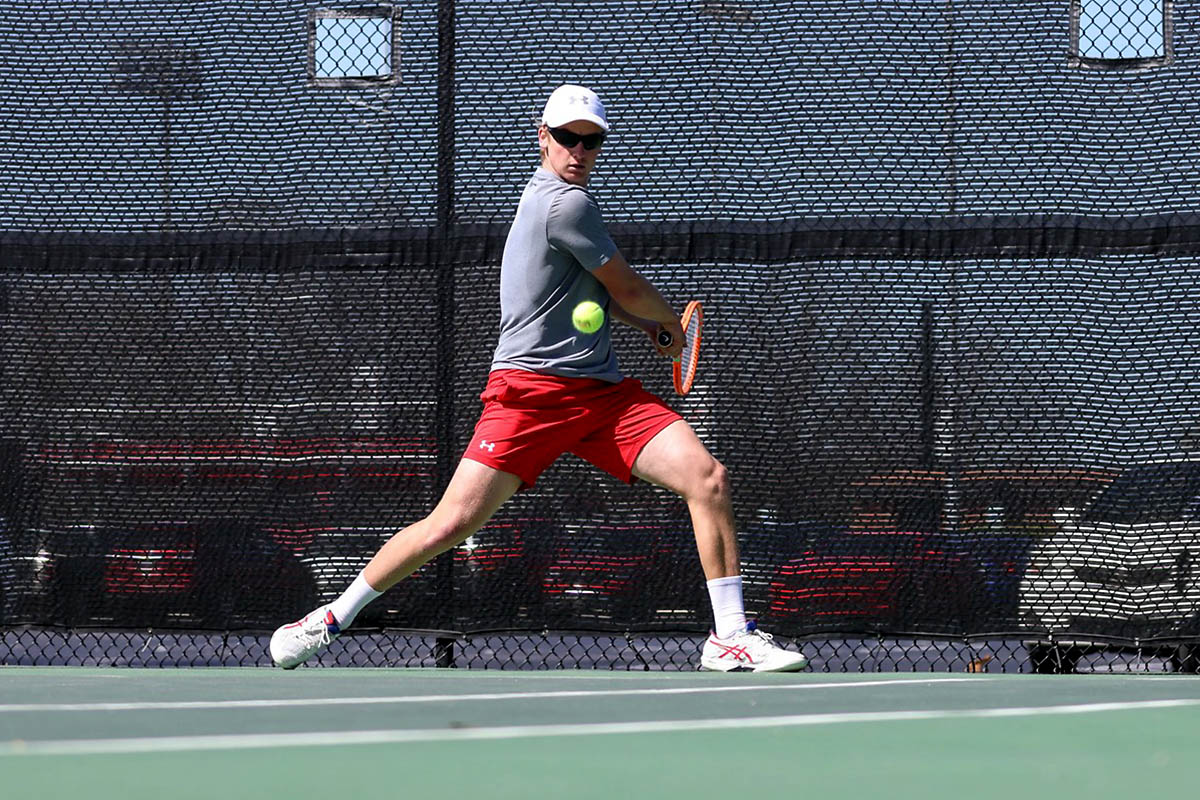 Nashville, TN –The Austin Peay State University (APSU) men's tennis team dropped their Ohio Valley Conference opener against Belmont, 6-1, Saturday at the Austin Tennis Complex. Belmont.



The Governors freshman duo (4-6, 0-1 OVC) Tom Bolton and John Becchis — the reigning OVC men's tennis doubles team of the week — lost just its second game of the season in a 6-3 loss to Jack Randall and Arthur Toledo of the Bruins.
Belmont (11-3, 2-0 OVC) earned the first point of the game after beating Hogan Stoker and Thiago Nogueira6-0, on the doubles court n°3.
Second year Frederic Schlossmann earned the APSU Govs lone point of the afternoon in singles action, beating Arthur Toledo in straight sets for his fourth win of the spring.
Results against Belmont
Double
Diego Castro / Tomas Luis (BEL) against. Anton Damberg / Frederic Schlossmann (APSU), unfinished at 4-3
Jack Randall / Arthur Toledo (BEL) defeated. John Becchis / Tom Bolton (APSU), 6-3
Taisei Miyamoto / Alfred Wallin (BEL) beat. Hogan Stoker / Thiago Nogueira (APSU), 6-0
Simple
Follow the governors of the APSU
For news and updates ahead of the Governors game against Eastern Illinois, follow the APSU Men's Tennis Team at Twitter (@GovsMTN), instagram (@GovsTennis) and Facebook (Austin Peay Tennis).
Next step for APSU men's tennis
The Austin Peay State University men's tennis team hosts Eastern Illinois in their first home conference match of the season April 9 at Governors Tennis Courts. The game starts at 2:00 p.m.